Thank you Sweet Bettina for changing the fonts and adding the links to Taylor's site!! You are a great friend and inspiration to all of us here on VM! Thank you so much for your friendship and support!!

Thank you so much to all the friends we've met here on the Virtual Memorials site! The love and support is overwhelming, especially because we have never even met any of these wonderful people! Thank you Vonnie for this lovely "Easter present" for Taylor! Thank you to Darla, Angie and Rose for all your kind words. Hi to Stacey ... it's been great chatting with you! It's so nice to be able to talk to someone who has been in a similar situation. Janice, thank you for all of our talks, you have become a great friend!

You've all been so helpful ... Thank you, thank you, thank you!!
A Beautiful Song and Video!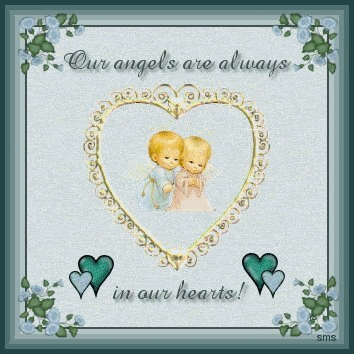 Thank you Janice for this adorable sign! I am so blessed to have you as my friend ... I don't know what I'd do without you!!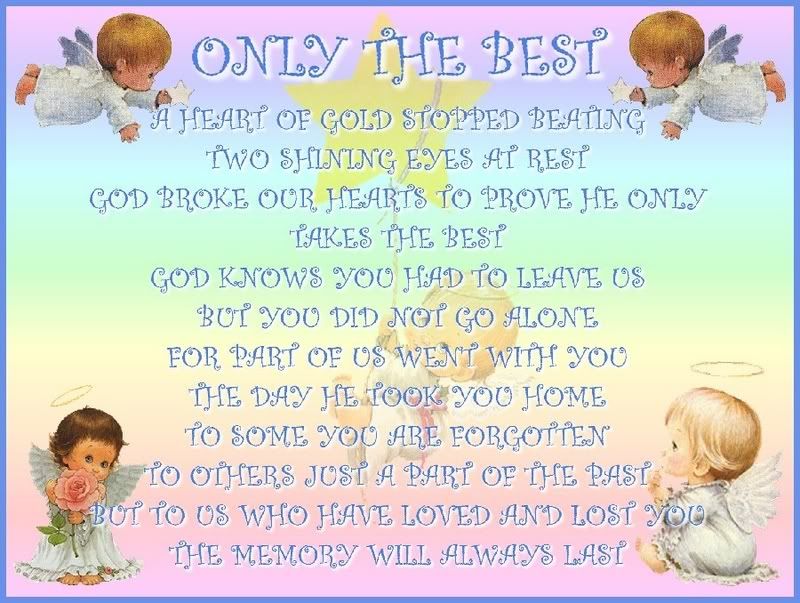 Thank Nana Lynn for this gift on Taylor's 9th Angelversary. You made me smile on a difficult day!!!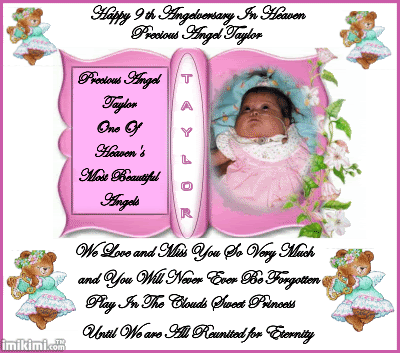 Thank you Dear Toni for this tribute to Taylor! You are such a special friend and thank you for always remembering all of our angels!!
Thank you Cesca for this beauful gift for Taylor's 9th Angel Day!! I hope you know how much your friendship means to me!!